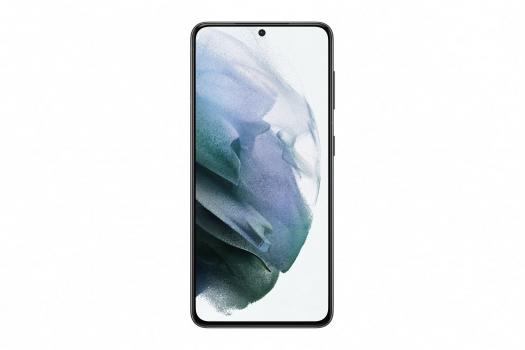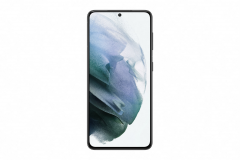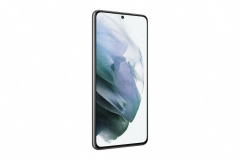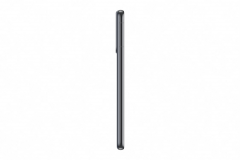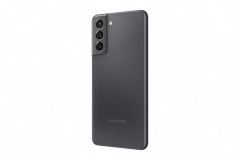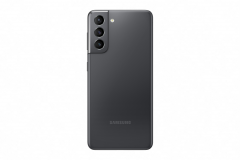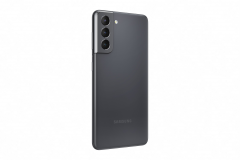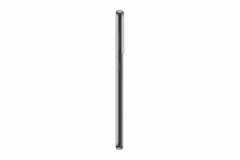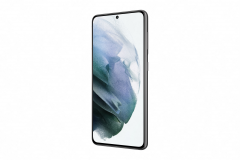 Samsung Galaxy S21 5G 256GB (Grey)
Feature Highlights:
Android 11.0 pre-loaded.
Qualcomm Snapdragon 875 Processor.
6.2" Flat FHD+ (Dynamic AMOLED 2X)Display.
12MP+64MP+12MP Triple-Camera configuration.
8K (7680x4320) Video Recording in super hi-res.
10MP, auto-focus, selfie camera.
256GB internal memory.
12GB RAM.
NFC compatible.
USB Type-C with fast-charging capabilities.
Wi-Fi 802.11 a/b/g/n/ac, dual-band, Wi-Fi Direct capable, Mobile Hotspot capable.
IP68 rated.
4,000mAh, non-removable battery.
This device utilizes a Nano SIM Card.
*On Screen Fingerprint Reader only works with included Samsung original Screen Protector.
OEM Support:
Online support available at Samsung
Samsung Call Centre support is available by phone at 1-800-726-7864. Hours of operations are Mon-Sun 8:30AM-12:00AM EST. Customer support is available 7 days a week, 365 days of the year.
Included Accessories (may not be exactly as pictured)
USB-C to USB-C Cable

No associated products found with this device/accessory.
Specifications have not been added yet.
Published on Sep 7, 2021 by
Ken
Happy with it as a replacement for a Samsung Galaxy S6.
Published on Jul 27, 2021 by
Tom
Nice phone. It is light weight and easy to handle. Caméra is my favourite feature. Two cons are that it won't lick my text messages, or notify me with à light flashing for new emails and texts.
Published on Jul 7, 2021 by
Mike Baranik
Trouble free shopping , excellent customer service
Very happy with this new phone
Published on Jun 24, 2021 by
Danielle
Beautiful phone. The pink metal around the camera matches nicely with the pink body color. Very nice to use. Friendly to move your data from the old Samsung phone. The screen view is so crisp and the camera is excellent with details.
Published on Jun 18, 2021 by
A. Seguin
Got a new phone and Baka made it fast and easy. Worry free and delivered within 2 days. No fees. I have saved so much money using Baka.