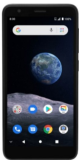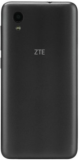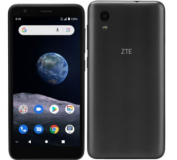 ZTE Blade A3 Plus 16GB (Grey)
Box Includes:
Device.
Travel Charger.
Charging Cable.
Quick Start Guide.
Warranty Guide.
*Please note box contents are subject to change without notice at the manufacturers discretion.
OEM Support:
1 year limited warranty covered by ZTE.
Online support available at ZTE Global Support
Help Desk support is available by phone at 1-877-817-1759.
Feature Highlights:
Android 11.0 Go preloaded.
5.0", Full Wide Video Graphics Array (FWGA) display + thin film transistor (TFT).
MediaTek MT6739 Quad-core Processor.
5MP rear camera.
2MP front camera.
Bluetooth 4.2.
16GB Internal Storage + Expandable Memory (up to 32GB)
1GB RAM
Micro USB Type charging.
2050mAh removable battery.
This device utilizes a Nano SIM Card.
No associated products found with this device/accessory.
Specifications have not been added yet.