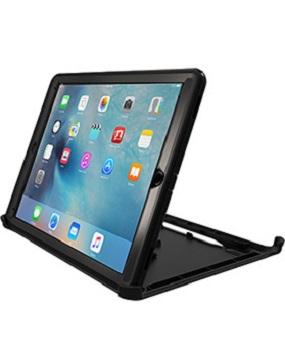 Apple iPad Pro 12.9 (2015) Otterbox Defender Series Case (Black)
The Defender Series iPad Pro 12.9 (2015) Case is the only case for demanding conditions, heavy use and random accidents! Three layers of protection include a polycarbonate skeleton that cushions the iPad Mini while the built-in screen protector prevents smudges and scratches. The outer layer wraps around the solid inner shell like an epidermis, creating a practically indestructible iPad Pro 12.9 case.
No associated products found with this device/accessory.
Specifications have not been added yet.