The first week back to school can be full of emotions - excitement, nervousness, relief. But regardless of how you feel, leaving behind summer freedom and getting back into a regular academic routine is never an easy task for anyone. Here are 5 awesome everyday gadgets that should help to make the transition a little bit easier:
The Samsung Galaxy S5 offers all that you could possibly need in one device. Its resistance to dust and water make it the perfect device to carry around all day, rain or shine. The built in S Health App assists you in maintaining a healthy lifestyle by monitoring heart rate, steps and diet - which is perfect for any busy academic schedule. A 16MP camera snaps high quality photos of friends and missed exam notes, and you will never have to worry about storage space because the S5 is expandable up to 64GB. Maintain your privacy (and keep your friends and family out) with the secure fingerprint scanner, which allows quick access to your device without even having to enter a password. The S5 also features Ultra Power Saving Mode which changes the screen from colour to grey scale and limits app use so that you will never again have to worry about your phone dying midday.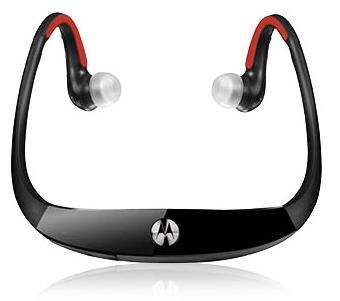 Your headphones go everywhere with you, which is why it's so important to invest in a reliable pair. Whether you're on your way to class, studying in the library, or at the gym - the Motorola S10-HD headset will help keep you focused and reduce the amount of noise around you. Compatible with a wide variety of devices, this headset is sleek and super comfortable to wear. Its lightweight and sweat proof design wraps around the back of the neck and secures the ear buds, while the Bluetooth connectivity promises no dangling wire to keep track of. A rechargeable internal battery provides up to 9 hours of talk time, 8 hours of music playback or up to 10 days of standby time.
If you're in the market for a case that keeps your smartphone protected from scratches, dust and falls - then look no further than the Otterbox Commuter Series Case. This case is both sleek and sturdy, with two layers of protection and a self-adhesive screen protector. It absorbs shock when dropped and offers a comfortable grip in your hand. It doesn't look bad either. It comes in several different colours for a wide variety of smartphones (including the Galaxy S5).
Never worry about battery life again with the Powerocks Universal Magicstick Chargepack - a portable media charger that is small enough to go anywhere with you. The charger is small, lightweight and conveniently fits in your pocket, purse and briefcase easily. Depending on the type of smartphone you carry, you can get one - two full charges out of the Magicstick while on the go. It features one USB port and one Micro USB port, and comes with a USB to Micro USB cable. It also comes in several colour choices.
The Sony Xperia Z2 is a lightweight and waterproof tablet with voice and SMS support - the perfect all-in-one device. It features a 10.1" HD display with vibrant colours and sharp images, which is ideal for gaming and watching videos (outside of class, of course). Entertain your friends with clear and loud sound via the dual stereo front facing speakers, or take advantage of the digital noise-cancelling technology by putting your headphones in and focusing on some homework. A 3200mAh battery provides hours of multitasking and entertainment so that you've covered throughout the entire day. LTE allows for super fast internet connection and download speeds too!
What's your favourite back to school gadget? Let us know on Twitter, Facebook or Google Plus!