LikeScan™ Mobile Marketing System

LikeScan was founded in 2011, incorporating the latest and greatest of web, social and mobile technologies into a turnkey marketing solution. LikeScan allows you to create and manage your mobile marketing campaigns, using QR Pages™ to attract customers. Simply add content!
What are QR Pages™?
QR stands for "Quick Response". QR Pages™ are rich mobile pages that you can create on LikeScan.com. They allow on-the-go consumers to quickly find more information about your products or services. LikeScan QR Pages™ can be accessed through QR Codes, NFC Tags, and even a simple URL.
Getting Started with QR Codes and NFC Using Our Mobile Marketing System
Once you create an account on the LikeScan website (http://likescan.com), you simply add product information and customize your options (for example: which social media buttons to include, or which YouTube video to embed, etc.). The system will automatically generate a mobile page and a QR Code that can be placed in your advertisements. You can also order NFC tags that point to your mobile page.

After placing the mobile QR Code or NFC tags in your advertisements, you can easily log in to update your information and offers. You can also track how many customers are scanning your mobile tags and their location, as well as export a list of customers that subscribe to your list.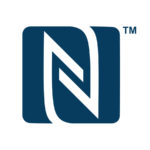 LikeScan helps you easily create rich mobile optimized pages, no programming or HTML knowledge required! Customize your pages with:
Formatted Text & Images
YouTube videos
Social Media Buttons (i.e. Facebook "Like" and Twitter "Tweet")
Subscription Forms for Newsletters or Contests
Enterprise Tracking from Google Analytics
"Buy Now" Buttons from third parties like PayPal
Start your Free* Mobile Marketing Campaign today!
Sign up on LikeScan.com and create your campaign in minutes. You can start with a free account and 10 free scans per month.
*Some premium features are only available after adding credit to your account and/or with paid scans.