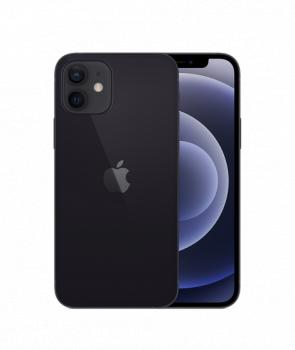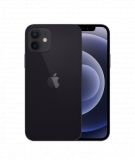 Apple iPhone 12 128GB (Black)
Included Accessories (may not be exactly as pictured)
USB-C to Lightning Cable

No associated products found with this device/accessory.
Specifications have not been added yet.
Published on Sep 4, 2021 by
Kristina
I love my new iPhone 12, the camera is absolutely amazing! Easy to use it's just perfect! Thanks to Alex sale rep for helping me. Regards, Kristina
Published on May 6, 2021 by
Guy
Thanks to Baka for everything. The staff were super helpful and patient. I will definitely order from them again.
Excellent Phone, Program and Service
Published on Mar 9, 2021 by
Linda Bryant
Selecting the right Iphone and accessories was seamless with the assistance of the Baka staff. Although the Iphone 12 is a big jump from my previous Iphone, I have been thrilled. Love my new phone! Important to know though is the Iphone 12 requires a USB-C charger which is not included with the purchase. I read this in another review which was helpful to know and purchased this with my phone. Thanks, Baka, again!
Best experience with a phone provider
Published on Jan 27, 2021 by
Jerry Giannopoulos
Couldn't have asked for a more thorough and knowledgeable staff who helped me find the perfect cell phone plan as well as answering all my questions when breaking down the numbers of purchasing the phone vs financing it over 24mths. I was very impressed with the service and I am very happy with my brand new stunning iPhone 12! Thank you BAKA
Published on Jan 23, 2021 by
R watson
Staff were customer focused and knowledgeable about product and service. Fast delivery and no issues. Well done!
Published on Dec 28, 2020 by
Christine
I was hesitant to upgrade and pay for a phone (rather than choose a $0 option) but it's definitely worth it. The phone is great, and the service offered by Baka was very good. The phone arrived very quickly. I would recommend both the phone and Baka corporate plans to others. The only thing you need to be aware of is that Apple does not provide a power adapter / charger included in the box and the charging cable has a USB-c port so you'll need to either use an old charger OR buy a new adapter that fits a USB-c cable.